See on Scoop.it – birminghamcityforum.co.uk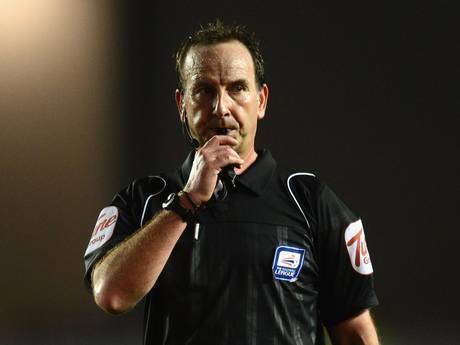 Next Game : Saturday 23rd February 2013
NPower Championship
Peterborough vs Birmingham City
Referee MICK RUSSELL
MICK RUSSELL
Ollie Yates and Matt Foley
Fourth Official Carl Fitch
Referee MICK RUSSELL will take charge of tomorrrows match with The Posh. He last reffed Blues in the 2-3 Home defeat to Hull City, ex Blues player Sone Aluko came back to haunt us with a Brace, In that game he booked Zigic. he has reffed Blues 5 times in the past with 2 wins and 3 defeats. a full account of Mick Russells stats vs Blues can be found by joining birminghamcityforum.co.uk
Looking around online and Mick Russell has not got a lot of people saying good things about him especially Doncaster Rovers fans, He also caused controversy In December after booking the same Sheffield Wednesday player (Jeremy Helan) twice during a match but failed to send him off! The Independent called it a "Staggering Error"
Mr Russell was taken off refereeing duties while investigations took place and this will be his first Championship match since that fixture. This season he has officiated in 34 games and given out 75 yellow cards and 4 red cards (2 home and 2 away, 2 of the cards have come in the last minutes of a game so maybe he gets bored, lol. Penalties scored this season in his games are 15, which is a hell of a lot (Home 8 Away 7) in 34 games.
In the past he has awarded Blues two penalties and none against with a 40% win rate for Blues from the fivegames he has reffed Blues. Posh last had Mick Russell take charge of them two seasons ago when Posh drew 1-1 with Lee Clark's unbeatable Huddersfield Town. Four yellow cards were issued with both sides receiving two apiece. He gave Posh a Penalty that day. #bcfc bcfcfan.co.uk
BCFansForum's insight:
Looks like he loves giving Penalties out, beware Blues!