See on Scoop.it – birminghamcityforum.co.uk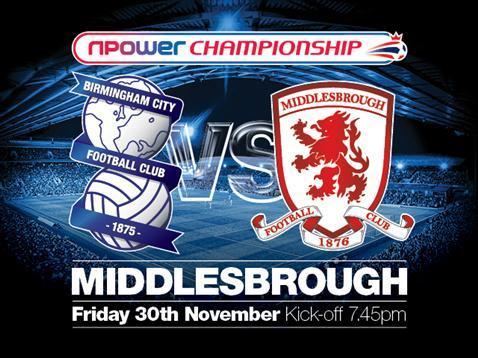 Blues come up in front of the TV cameras again today. It's 9 games now without a win in front of the cameras, the last time was against Wolves January 18th 2012 in that great 1-0 FA Cup away win. However Blues will need to get their acts together if they are to win an oscar for best team later today against a high flying middlesbrough team.
Middlesbrough have only lost once in their last 8 games on the road and that was a 1-0 defeat at top of the table Cardiff.
should Blues fail and make it ten games In front of the cameras they will need to do what they did last January and go to Wolves and win…..again on TV!!
30th Nov 2012 H vs Middlesbrough (Championship live on Sky Sprts) ????
24th Nov 2012 A vs Derby (Championship live on Sky Sprts) Lost 3-2
22nd Sept 2012 H vs Barnsley (Championship live on Sky Sprts) Lost 0-5
25th Aug 2012 A Vs Watford (Championship Live on Sky Sports) Lost 2-0
09th May 2012 H vs Blackpool (Play Offs 2nd Leg) Sky Sports Draw 2-2
04th May 2012 A vs Blackpool (play offs 1st Leg) Sky Sports Lost 1-0
09th April 2012 A vs West Ham Sky Sports Draw 3-3
06th March 2012 H Vs Chelsea FA Cup Replay Lost 0-2 ITV
18th February 2012 A Vs Chelsea FA Cup Draw 1-1 EPSN
04th February 2012 H vs Southampton Draw 0-0 In the Snow, Sky Sports
18th Jan 2012 A Vs Wolves Won 0-1 ITV
07th Jan 2012 H Vs Wolves Draw 0-0 Sky Sports
26th Dec 2011 H vs West Ham Draw 1-1 Sky Sports
19th Dec 2011 A Vs Crystal Palace Lost 1-0 Sky Sports
15th Dec 2011 H Vs Maribor Result Won 1-0 Channel ITV4
30th NOV 2011 A Vs Braga Result Lost 1-0 Channel ITV4
04th NOV 2011 H vs Club Brugge result draw 2-2 Channel ITV4
20th OCT 2011 A Vs Club Brugge Result Win 1-2 Channel ESPN Classic
16th OCT 2011 H Vs Leicester Result Win 2-0 Channel BBC1
29th Sept 2011 A Vs Maribor Result Win 1-2 Channel ESPN Classic
27th Feb 2011 Wembley Vs Arsenal Result Win 2-1 Channel BBC1 /Sky Sports
birminghamcityforum.co.uk #bcfc