See on Scoop.it – birminghamcityforum.co.uk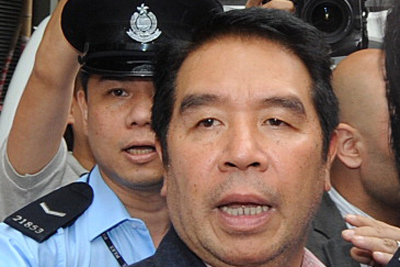 (Roundup) (Sing Tao Daily reported) the first the Huaren Ying crown club Birmingham troupe owner Carson Yeung alleged money laundering of more than seven hundred million yuan case a series of 15-day trial, originally scheduled for next Wednesday in the District Court, but due Carson Yeung claimed name under assets were frozen part of the assets "thaw" to apply to the High Court to instruct a barrister litigate it was rejected, so Carson Yeung will be held this morning through Senior Counsel Xie Huayuan apply to the court to adjourned the case at least six months of trial, the Department of Justice oppose the application, the two sides will be heated debate in the District Court this morning. The newspaper learned that the postponement of the trial the Carson Yeung application case, the reason is the absence of sufficient funds to engage the "favorite" legal team "played, in order to cope with the costs for up to 15 days, as well as to hire experts to write financial reports to refute control side of the allegations of money laundering.
Carson Yeung will be 11 am, appeared in the District Court show that through Xie Huayuan veteran big like he had to get friends to help them obtain a loan of nearly $ 10 million in the near future, to solve the attorneys' fees.
The Friends to help raise tens of millions of attorneys' fees
It is known that Carson Yeung more references to the "Basic Law" and "human rights law" in order to let him hire a Senior shaped litigate and instruct "financial experts" to refute the prosecution alleged money laundering offenses.
Attorney General external Senior Counsel John Reading oppose the defense to postpone the trial of cases apply to the case as early as the middle of last year for the first time in the District Court arraignment and early this year on a regular basis next Wednesday (28 November ) trial, the defendant had sufficient time financing a lawsuit, and the preparation of the defense case and information, the prosecution believes that Carson Yeung in the upcoming trial of the case soon, but to propose an adjournment to delay the trial of the suspected wasting court reserved days of hearing time. Stanley Chan, the trial judge, to listen to both defense and prosecution submissions will be called upon to rule today.
52-year-old Carson Yeung charged with five money laundering HK $ 700 million from 01 to seven years, the prosecution will summon 10 witnesses in the trial of the case, including bank staff, Police Commercial Crime Bureau and financial experts. Yang quasi-three million yuan to 400 million yuan in cash and two surety bail. Reporter Xu Iraq. #bcfc
See on translate.google.co.uk